Recognized by Bloomberg Government in 2020 and 2021 as a top performing federal lobbying firm, by City & State Magazine as a Top 10 NY City Lobbying Firm in 2013, 2016, 2017, 2019, 2020 and 2021, and a Top 10 NY State Lobbying Firm 2020 and 2021, DHC, for close to half a century, has represented clients before city, state and federal governments. Our Government Relations group has earned a reputation for successfully navigating the complex landscape present at all levels of government, helping clients achieve and exceed their goals to strengthen and build their organizations.
DHC Government Relations clients have included Fortune 500 companies, major cultural institutions, land developers, government contractors, educational institutions, municipalities, public authorities, community interest groups, labor and professional organizations, non-profit corporations, and charities. We have seen success in local, state, and federal advocacy efforts in all of these areas.
At the core of our successful practice is an exceptional group of attorneys and professionals who specialize in government affairs. Our combined knowledge, experience, and relationships provide our clients with the means to successfully influence policy, guide legislation, overcome regulatory issues, and develop vital long-term relationships between government and our clients.
As a full-service law firm with offices in New York City, Albany, White Plains, Washington, D.C., and West Palm Beach, FL as well as more than 60 lawyers with a wide range of legal know-how, our team offers comprehensive services and substantial government relations proficiency.
For nearly half a century, we've helped clients overcome various challenges and daunting obstacles in their way.  We invite you to click on any of the images in the carousel below to visit a case study and learn more about how our Government Relations team garnered the results our clients needed in order to succeed. To visit our Case Studies landing page and learn about more client successes, click here.
New York State, New York City & Long Island:
Albany – DHC's Albany practice represents clients on budget, policy, regulatory, and legislative matters before the New York State Governor's Office, The New York State Legislature, NYS Agencies, and Corporations. With an office just steps from the Capital Building in Albany, our team provides access to both the Executive Chamber and both the NYS State Senate and Assembly on both sides of the aisle, to advance client initiatives on the State Level. Our team includes former elected officials and appointees to state agencies.
New York City – Our New York City practice represent clients on budget, policy, regulatory and legislative matters before County Government (Nassau, Suffolk) New York City Community Boards, New York City Borough Presidents' Offices, The New York City Mayor's Office, The New York City Council, and NYC Agencies and Corporations.
We work closely with our clients to develop and implement a strategy that provides access to the right decision makers and government leaders and yield a positive result. Our team includes former top aides to the New York City Mayor and New York City Council, as well as former City Hall and Agency insiders. We are able to routinely tap the talent and extensive knowledge and experience of more than sixty attorneys and professionals spanning the range of legal practices to support our clients in their government relations initiatives.
Long Island – Whether you deal with a Hamlet, Village or one of the Towns, Cities or Counties on Long Island, you need a partner to help you navigate the complexities of a matrixed legislative process. Davidoff Hutcher & Citron's lobbyists, attorneys and government relations professionals, have over six decades of combined experience working both in and side-by-side with government, as specialists on Long Island municipalities.  We nurture long-term relationships on both "sides of the aisle" over the years and throughout the ever-changing political landscape in Nassau and Suffolk Counties. We know Long Island, because like you, we live and work here every day. Having relationships with the 13 Towns on Long Island, County Executives and the Island's municipal Boards, our team is unmatched.  If you're a business owner or major corporation who needs help defeating damaging local legislation, a school district looking to resolve taxation issues or simply need a seasoned team who can step in and assist on crisis management with local officials –we're the go-to team – for these and the myriad other challenges that can arise in a moment. 
The scope of our Government Relations services includes:
Policy & Advocacy work: Our team devises a strategic plan to bring attention to policy issues, identifies and cultivates champions for our client's cause, and builds coalitions that will move public policy forward.
Budget: DHC has a 40-year track record of successfully tracking and securing budget and discretionary funding, both expense and capital, for our clients.
Legislation: DHC's legal professionals are adept at the art of shepherding a piece of legislation from the drafting stage, through negotiations and onto the City Council to be signed into law.
Testimony: DHC prepares and delivers clear and compelling testimony before government bodies to advance a cause.
Regulatory Approvals: We frequently assist clients seeking regulatory approvals required for real estate development, energy, and transportation projects through the review process of local boards and commissions, as well as state and federal regulatory agencies.
Land Use: When a client seeks approvals on a land use issue before New York City, our lobbying group complements the work of our land use attorneys to guide the project through the public approvals process.
Agency work: We frequently assist clients in accessing top decision-makers at the agencies with oversight and/or budgetary discretion that affect their operations.
For more information on our New York City Government Relations practice, contact Sid Davidoff at SD@dhclegal.com or 646-428-3260.
For more information on our New York State & Long Island Government Relations practice, contact Steve Malito at SAM@dhclegal.com or 518-465-8230 / 516-248-6400 / 800-652-5103.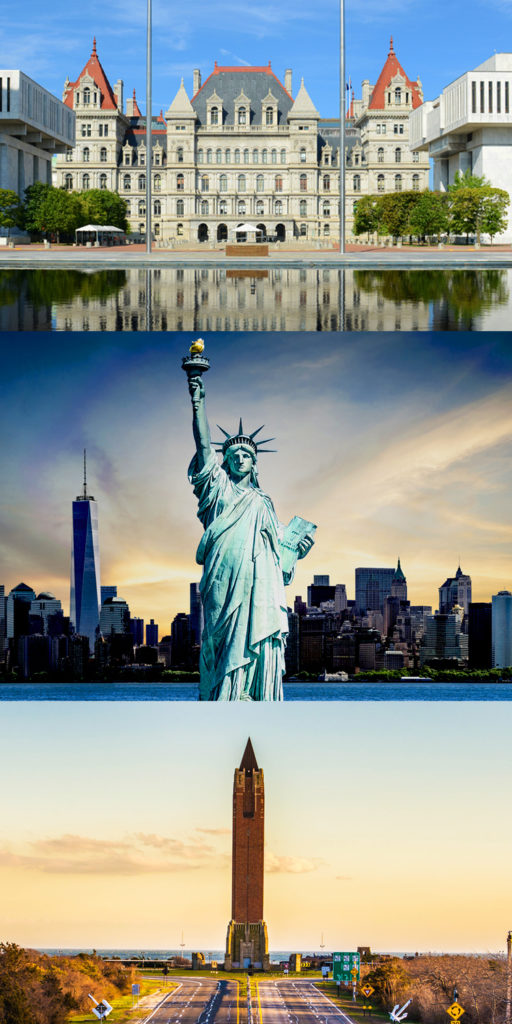 DHC's Washington, D.C. practice represents clients on issues relating to public policy, budget and appropriations, and regulatory, and legislative matters before the U.S. Congress and Executive branch agencies and regulatory bodies.
Representing major NYC-based businesses, nonprofits, and cultural organizations as well as technology, education, energy, and manufacturing clients, the federal team provides clients with access to two of the largest delegations to Congress (New York and Florida) and leadership in both parties.
Our DC team also includes former aides to the current Administration as well as former Congressional staffers.
Policy and Advocacy: We craft a strategy to bring attention to a client's organization and specific policy goals, identify and cultivate champions for their causes, and build coalitions that will move their priorities forward on a federal stage.
Appropriations & Grants: Our team tracks the appropriations process in Washington, D.C., and identifies opportunities within appropriation bills and within agencies for grants and other funding. We routinely support our clients' grant strategies with our insights and connect them with the decision-makers who focus on their specific issues.
Legislation: With our access to leadership in the Senate and House, DHC has demonstrated success in influencing the language of pending legislation to benefit our clients.
Oversight & Regulatory Work: We frequently assist clients in accessing leadership in agencies and bodies with oversight authority on their operations in order to address specific challenges or create deeper relationships for funding and policy influence.
For more information about the Federal Lobbying practice, contact Jonathan McCollum at 202-347-1117 or jim@dhclegal.com.