Fashion Law – Frequently Asked Questions
FASHION LAW – FAQ'S
What is the difference between a copyright, a trademark and a patent?
A copyright protects a creative "work", such as a book, a song, or, in certain circumstances, a textile design. A trademark protects a brand name. A patent typically protects an invention. There are, however, design patents that can offer protection to certain designs. Trademarks are the most important form of intellectual property in the fashion industry.
What are the first legal steps you should take to launch a fashion business?
You should form a corporation or limited liability company to operate the business. You may wish to form two companies: one to own your trademark and the other to operate your business. That structure will serve to insulate your trademark from the claims of creditors of your operating business. Never operate your business as a sole proprietorship. That structure will cause your personal assets to be exposed to the claims of creditors.
And you should apply to register your brand as a trademark after first obtaining a trademark search, reviewed by an attorney, that discloses the availability of a trademark for the brand and category in question.
If I form my company under the same name as my brand, does that mean that I don't have to register my brand as a trademark?
Absolutely not. The formation of a company in a state under a brand name, for example, "Albatross Sportswear, Inc.", in no respect provides protection for the brand Albatross Sportswear. Only the filing of a trademark application in the U.S. Patent and Trademark Office for "Albatross Sportswear", and obtaining a registration for the brand in the desired category from that office will provide trademark protection of such brand.
What is a Trademark License Agreement?
By a Trademark License Agreement, the owner of a trademark (a "Licensor") grants another company (a "Licensee") the right to use the trademark in connection with the manufacture, promotion and sale of specified products ("Licensed Products"), in a given territory (the "Territory"), for specified distribution channels, for a specified period of time (the "Term"). The rights granted to the Licensee can be exclusive or non-exclusive. The Licensee always wants to make sure that the rights are granted on an exclusive basis. The Licensee customarily pays the Licensor for the use of the brand monies ("Royalties") as a percentage of the Licensee's sales ("Earned Royalties") as against Minimum Royalties that are paid regardless of the amount of sales.
When is my brand licensable for other product categories?
There is no simple answer to this question. One answer is when the brand has received sufficient notoriety with consumers who will want diverse products under the brand. Another related answer is when brick-and-mortar stores are receptive to carrying other product categories in the brand.
What are the common mistakes made by prospective licensees of a brand?
A critical licensee mistake is not doing the proper homework as to whether the consumer and important retail customers will buy products in this category under this brand. Many years ago, a sweater wholesaler client of mine licensed a well-known work-clothes brand for sweaters. They agreed to pay the brand owner minimum royalties for five years. However, they never researched properly whether retailers would buy their sweaters with the licensed brand. A few months after signing the license agreement, our client learned that no one wanted sweaters under the licensed work-wear brand. Our client had to buy itself out of the license agreement at great expense.
Another big licensee mistake is not getting an option to renew the license agreement. Before I came to represent a client, it obtained a license for a well-known brand for pet products, a category for which the brand had no prior recognition. The client, however, failed to get an option to renew the License Agreement for an additional term. The client proceeded to build a great pet business under the brand, only to learn that the brand owner would not renew the License Agreement.
Do I have to register my trademark separately in each country in Europe?
The answer is no for the countries in the European Union. You can apply for a registration of your trademark for all countries in the European Union for one reasonable price that is far less than what you would pay for applications on a country-by-country basis.
Is it cheaper to let the other side to a contract prepare the first draft?
Clients often think that it is cheaper to let the other side draft the Agreement. That is almost always a mistake. You are likely to receive a one-sided agreement that will cost you far more to turn into a balanced, fair agreement than had your lawyer drafted it in the first place.
Should I wait until I plan to sell products in China to register my trademarks in that country?
That is a huge mistake. If you have any thought of selling products in China, you should apply immediately to register your trademark there. If you don't do that, a trademark pirate in China may register your trademark. In that event, you may need to buy the trademark from the pirate or engage in a costly lawsuit which you could well lose.
What is factoring?
Factoring has been a common, longstanding method of financing fashion businesses. The lender or "factor" advances monies against receivables on approved orders to brick-and-mortar retailers and also frequently guarantees the credit of the customer.
Why should I enter into a Shareholder Agreement or Operating Agreement for my company?
It is critical that you have a Shareholders Agreement if you form a corporation, and an Operating Agreement if you form a limited liability company. Those agreements typically set forth how the company will be managed, how shares or LLC membership interests may be transferred, rights and obligations on the death and disability of an owner, confidentiality obligations and often non-competition obligations. They are a bit like business prenuptial agreements. Once signed, the agreements can help avoid many problems and disputes down the road.
What is a collaboration agreement?
Collaboration agreements have become commonplace. They can take different forms. They can be a co-branding agreement in which products are sold under two brands. Or there can be a promotional agreement under which the name or likeness of a celebrity is used to promote a brand. Whether co-branding is a good business idea is a case-by-case decision. It can enhance both brands or dilute the principal brand involved.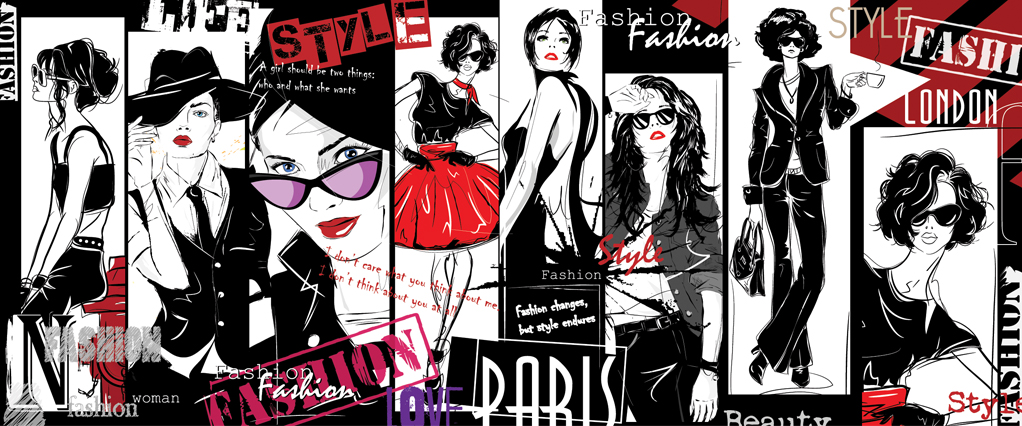 Have More Questions?
We hope our answers to your Fashion Law FAQ's were helpful to you, but if you have additional questions or require support from our Fashion Law team, please fill out and submit our contact us form below and one of our attorneys will reach out to you shortly. Thank you.