GOVERNMENT RELATIONS CASE STUDY
Production Initiatives Association
The Production Initiatives Association (PIA) is an advocacy group formed by a large group of small businesses throughout New York State which is supported by the Film Tax Credit.
These businesses (including car rental, lumber, lighting, and staging companies), are not direct beneficiaries of the tax credit, however, employ thousands of New Yorkers, and with the film studios expending millions of dollars, New York State's tax base is increased far above any tax spend.
working with NYS Legislature, Governor's Office and Empire State Development Corporation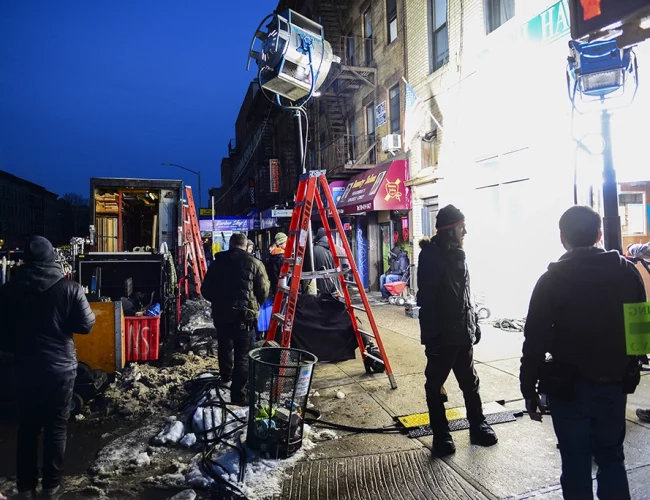 Managing Annual Expectations
Year after year, the film tax credit was in jeopardy of being eliminated.
Counteracting Emerging Threats
In addition, without the film tax credit, many studios were threatening to move out of New York State and go to States with a robust tax credit.
"The expansion of the film tax credit will insure that local productions will not flee out of New York State."
Charles Capetanakis, Partner, Government Relations Practice
DHC represents the PIA before the Governor's Office, Empire State Development Corporation, the NY State Legislature, and various state agencies to push for an increase to the state's film tax credit.
DHC engages all levels of government, demonstrating that the jobs produced by the film tax credit and the economic effect on all businesses as a result of the film tax credit far outweighed any taxes spent.
DHC had in-person meetings during a targeted lobby day and other days, as well as having PIA members testify or submit testimony for Senate and Assembly hearings. 
Looking for Assistance and solid results?
Our Government Relations team helps Trade Association clients like the PIA  secure funding, engage legislators, and create tax incentives. For more information reach out to us today!