GOVERNMENT RELATIONS CASE STUDY
When the Port Authority NY/NJ ("Port") embarked on an over $2 billion project to develop the AirTrain over the Van Wyck Expressway and a Howard Beach leg, they hired DHC to navigate the New York City's land use process.
The AirTrain project was steeped in controversy, as the Van Wyck leg was not allowed to have a stop in the middle, thereby bypassing a minority community.

Elaborate Advocacy and Coalition Building with Government Agencies, Elected Officials, Unions, Community Boards and Citizen Groups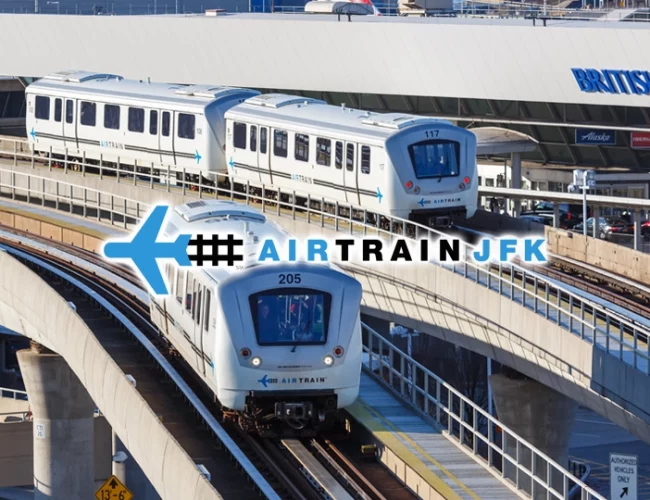 Concerns Came From Everyone, Everywhere
There were concerns all around from government agencies, officials, communities and citizens, of a prolonged construction project on neighborhoods, increase in traffic congestion and ultimately the questioning if there was an actual need of the service at all.
On the first day of the project, the Port expressed concern that they would lose the votes of the three Community Boards. We were tasked with devising and enacting a plan that would result in close votes. The thought was that close votes might make it easier for the other elected officials in the land use process to eventually find a way to approve the controversial AirTrain. On that day, we brazenly stated, "We will win all three votes!" 
"Our Government Relations team developed a comprehensive strategy that engaged the Borough President, the Community Board members, the unions, local businesses, multiple organizations and the regions' communities themselves. Generating the ground swell of support needed to get the project done."
Sid Davidoff, Firm Founder & Chair of the Government Relations Practice, DHC
We faced the neighborhoods in numerous mini-meetings that included high level Port officials, the contractor and engineers to provide a complete understanding of the project – addressing everyone's questions.
The process didn't win everyone over, but worked to neutralize opposition and reduce the number of opponents at Board hearings.
Gathering tremendous support from the unions and local organizations — the Port pledged an insurance program, constant communication on construction timetables and other requested items.
Looking for Assistance and solid results?
Our Government Relations, Administrative Law and Land Use & Zoning Law practice teams work seamlessly behind the scenes to bring the our clients to a successful conclusion, and in AirTrain's case benefiting millions of New Yorkers.
To learn more about how we can help you or your project overcome governmental and community challenges, reach out to us today!