With the overall mainstream adoption of home ownership through cooperative and condominium units, a generation of individuals from all walks of life are able to enjoy and feel ownership over the space they call home.  However, the distinctive nature of ownership and management of this type of housing brings its own nuanced set of rules that only familiarized attorneys can successfully navigate.  At Davidoff Hutcher and Citron, LLP, our clients benefit from a real estate law practice whose collective experience in both the transactions and litigation offer practical counseling for the operating needs of our co-op/condo clients, allowing us to develop creative solutions to their unique commercial requirements.
The seasoned attorneys at DHC have the ability to counsel individuals, co-op boards and third parties, imparting seasoned legal advice to ultimately minimize any immediate overall conflicts and ensure smooth operation of their properties.  When counseling Co-Op Boards, we provide advice and foresight on various management and governance to ensure smooth operations.  For individual condominium and Co-op owners, our experience in dealing with boards allows deep insight on how to effectively avoid certain litigation entanglements and ultimately achieve desired effective results.  
Our co-op/condo client base has more than doubled since 2020 with substantial associations throughout the greater New York metro area, ranging from Co-op City – the largest cooperative housing corporation in the country – down to small, self-managed buildings seeking cost-effective support. We apply the same thoughtful, client-centric approach to every association whom we represent.
We represent new boards (or established boards) who may need to address issues with their Sponsor, shareholders or lenders. Our clients benefit from responsive access to senior advisors who cut out the extra fodder, improve efficiency, reduce costs, and incentivize collaboration between attorneys, management and Boards.
Serving as general counsel — We advise boards about all aspects of the organization, including internal corporate documents, financing, tax issues, regulatory concerns, and third-party contracts. Facilitating the transition from Sponsor control to independent control of co-op and condo Boards, assisting newly established Boards in developing governance policies, preparing alteration agreements, sublet agreements, rules and regulations and other essential building policy documents
Negotiating finance agreements — Our condominium and cooperative attorneys assist boards in negotiating the terms of commitment letters for building-wide loans and the terms and provisions of loan documents and work to ensure that their interests are protected.
Drafting internal corporate documents — We work with co-op boards and condominium associations to prepare internal documents governing the day-to-day operations of the complex (e.g., bylaws, proprietary leases, articles of incorporation, subscription agreements, alteration agreements, transfer tax provisions, sublet policies/agreements).
Negotiating and preparing vendor contracts — Our legal team has extensive experience negotiating and preparing agreements with managing companies, service providers (e.g., laundry companies, alarm and safety companies, architects, maintenance companies, and elevator companies), and other third parties.
Real Estate Litigation — Our attorneys pursue and defend claims involving the co-op or condominium association, owners, and shareholders when necessary. We also advise boards on the related regulatory compliance issues such as corporate law governing co-ops, condominium law, housing laws, disabled access requirements, and environmental law.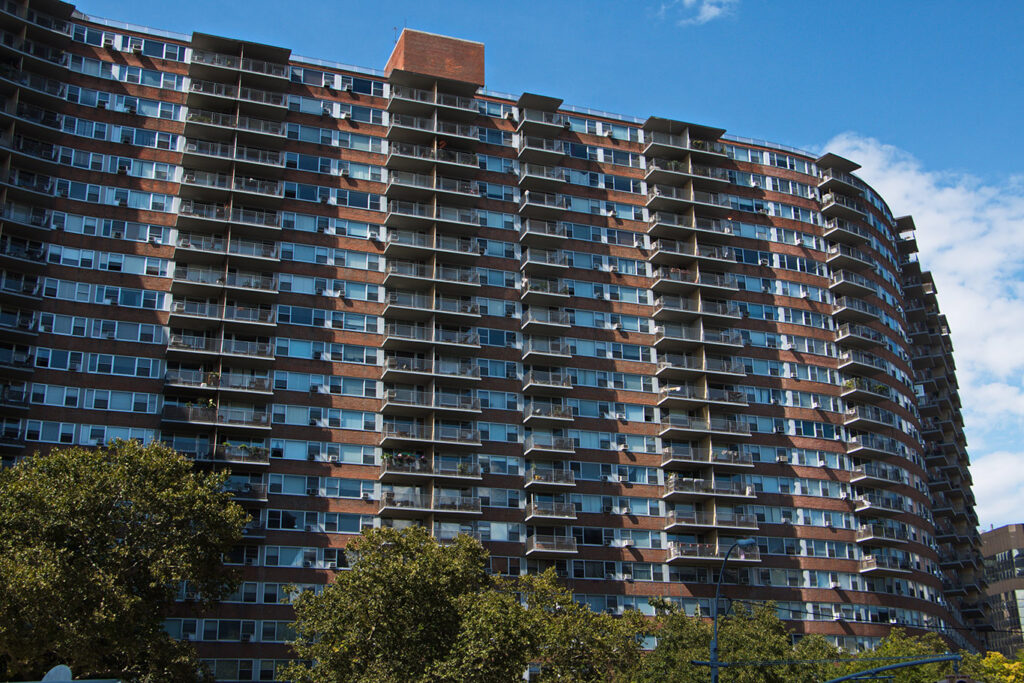 How Comprehensive is Our Suite of Legal Services?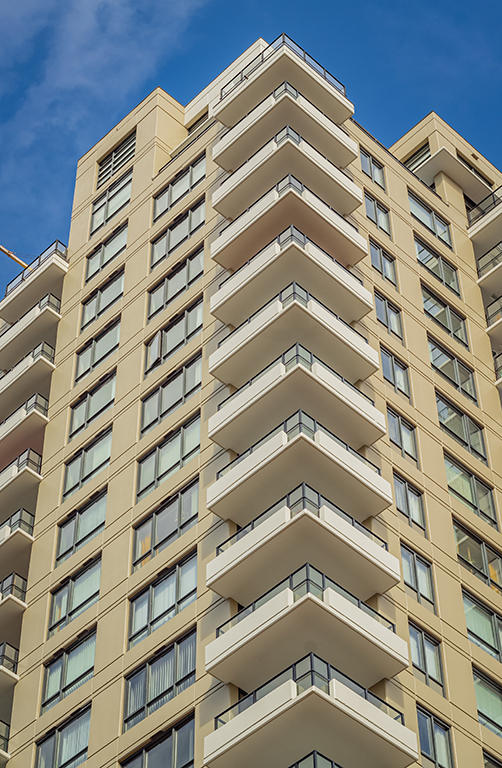 Counseling established associations in every area of corporate governance
Providing general legal advice on day-to-day matters
Issuing and collecting arrears from non-paying shareholders or owners.
Conducting non-judicial foreclosure sales for terminated leases.
Protecting the long-term interests of the association
Providing perspective on Landlord Tenant Matters
Representation in workouts with sponsors and banks
Negotiation and preparation of leases and capital improvement contracts, and managing agent contracts
Representation on refinancing of underlying building mortgages and condominium loans
Modification of bylaws, declaration, and house rules
Zoning and land use
Oversight of construction and renovation projects
Litigation
Landlord/tenant litigation
Bulk sales and bulk inventory loans
Structuring of leasehold condominiums
Dealings with the Attorney General's office
Assistance with board election issues including proxy fights
Performance as a transfer agent
Sales and other transactions related to condominium and cooperative units
Employment matters
Alteration, repair and maintenance issues
Disputes with the board over bylaws, house rules, the board approval process or proprietary leases.
Conflicts with neighboring owners (noise, nuisance, damage, smoke, etc.)
Common area disputes and repair costs
Disputes over common charges and maintenance fees
Breach of the Warranty of Habitability
Leaks, water damage, failure to repair
Disputes over allowable use of common areas
Alteration agreements
In addition to the overall governance matters, our team of skilled attorneys are ready to represent Buyers and Sellers of Condo/Co-op units and can navigate the simplest transactions to the most complex, providing guidance on the interpretation and application of governing documents of any sale or purchase.  We help simplify and improve efficiency, reduce costs, and incentivize collaboration on the full spectrum of the management and operations of cooperative and condominium buildings. We understand that some Boards are reluctant to spend the money needed to engage an attorney to collect the monies owed to the associations. However, we have demonstrated to our clients that not hiring an attorney and spending the money needed to collect the arrears is actually more expensive than the legal fees that will be incurred. Our unique placement in the legal field and leverage with our attorney's involvement in various legislative and strategic relationships ensures our clients are on the forefront of information, getting answers swiftly leading to effective decisions.

Condo Boards & Homeowner Associations Representation
Contracts and Transactions – On the transactional front, Davidoff Hutcher & Citron LLP has some of the best and most cost-effective attorneys who have mastered negotiating, preparing and drafting contracts, commercial leases, and management agreements, and financing instruments. The firm's experience encompasses deals ranging from the smallest to some of the largest capital projects in the history of Mitchell-Lama housing.
Commercial Leasing – Davidoff Hutcher & Citron LLP has represented housing corporations in a full range of leasing and leasing-related matters, ranging from fairly straightforward leases to complex lease transactions. The firm has prepared and negotiated leases for shopping centers, mixed-use developments, and small and large retail spaces for many other types of businesses. The creativity of the firm's drafting has been recognized by one of the leading publishers of legal forms who has purchased the rights to reproduce and to sell to the public a lease form we recently drafted.
Landlord-Tenant Matters in Front Of HPD, DHCR, And Housing Court – Davidoff Hutcher & Citron LLP provides one of the most outstanding landlord-tenant practices in New York City, and the firm constantly appears in front of an HPD, DHCR, housing court, and other tribunals to make sure that each building can maintain revenue and keep housing and legal costs affordable. The firm's team also has particularized experience in dealing with supervising agencies – HPD and DHCR – and regularly and routinely interfacing with them regarding various audits and occupant issues.
Construction, Repairs & Renovations – Davidoff Hutcher & Citron LLP continues to be one of the leading law firms in successfully representing/defending condominium board of managers/homeowner associations against/in defense of sponsors/developers. Whether representing developers or residents of buildings undergoing construction, newly constructed buildings, or buildings needing or undergoing repair or renovation, Davidoff Hutcher & Citron LLP has prevailed by obtaining settlements forcing repairs in a timely fashion and obtaining judgments totaling millions of dollars.  At the same time Davidoff Hutcher & Citron LLP has defended developers/sponsors in proving that the building was built in accordance with the offering plan, or the complaints were untimely, or beyond the scope of the builder's duties among the many other creative legal theories demonstrated throughout this website.
Collection Efforts – Sometimes all it takes to get a delinquent account up to date is a strongly worded and properly issued notice which includes a warning to the unit owner of the consequences of not paying the monies owed and complying with the notice. We are experienced in using the notice procedures required by community association governing documents as well as all applicable laws affecting properties in New York State. As such, we can help governing boards ensure their collection practices are in compliance with their governing documents and the law so as to avoid more significant problems due to non-compliance.
Have an Issue that You Need Help With?