GOVERNMENT RELATIONS CASE STUDY
Brooklyn Chamber of Commerce
The Brooklyn Chamber (BCOC) is the largest and most diverse Chamber of Commerce in the State of New York and one of the largest in the country. It strives to connect their diverse group of member businesses to policy and political leaders at all levels of government.
The BCOC operates programs that support small business, promote collaboration and encourage innovation and is always looking to expand their services to their Borough's businesses and citizens.
Liaising with Multiple Government Agencies & Senior Government Officials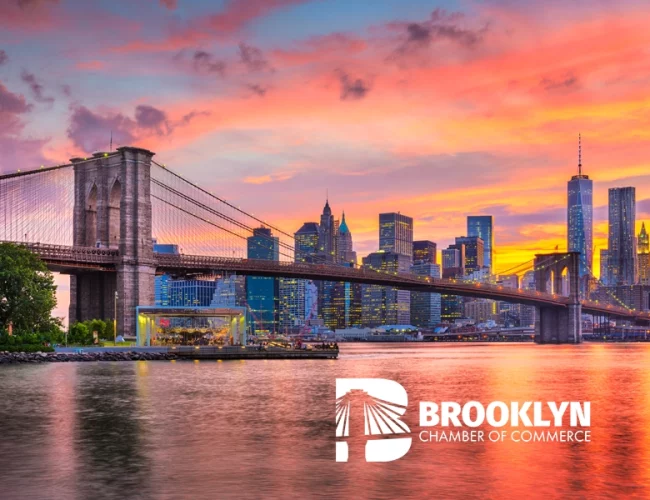 Making Valuable Connections
BCOC wants to develop and maintain a presence in Washington DC in order to connect its membership with their elected officials, policymakers in the executive branch, and resources at the federal level.
Capitalizing on the Opportunities
It is important that Chamber members get to speak directly to these officials, in order to relay concerns, share successes, and learn about ways to grow their own businesses with the support of the federal government.
"Our relationships in Washington, D.C. are vital to our clients - providing access and influence to virtually every Federal Agency and Committee."
Stephen Slade, Sr. Advisor, DHC Washington, D.C. Team & Former Advisor, U.S. State Department
Make the Right Connections
DHC developed annual legislative visits to connect members of the Brooklyn Chamber with their Congressmembers, Senators, and officials in the Department of Commerce, SBA, Labor, and the White House.
Build Interest & Momentum
DHC built and maintains relationships between these entities and the leadership at the Chamber.
DHC leverages multi-day trips, taking the group on a packed schedule of meetings from Capitol Hill through Agency offices in Washington to the White House.
Looking for Assistance and solid results?
Our Government Relations teams at the City, State and Federal levels provide a comprehensive approach to solving complex government affairs challenges for clients like the Brooklyn Chamber of Commerce and many other trade associations, nonprofits and companies just like yours.
For more information reach out to us today!