April 30, 2023 – Davidoff Hutcher & Citron LLP (DHC), is pleased to announce the addition of three new attorneys to the firm – growing its Corporate and Securities Law, Real Estate Law, Commercial Litigation and Divorce & Family Law practices.
"We are very proud to welcome these three highly experienced professionals, who will further expand the industry knowledge and client-forward representation offered by our Corporate & Securities Law, Real Estate & Commercial Litigation and Divorce & Family Law practices," said Co-Managing Partner Jeffrey Citron.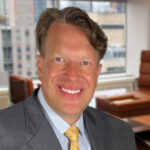 John J. McDonald joins DHC as Partner in the Corporate & Securities Law division. Over his two decades of experience, McDonald has focused on mergers and acquisitions, venture capital and other financial transactions in a variety of industries and sectors, both domestically and internationally. He has also successfully advised clients on private equity fund formation, investments and fundraising. McDonald previously served as General Counsel and a FINRA-licensed (Series 79 and 82) investment banker at a boutique international investment banking firm, as well as Deputy General Counsel at a private equity firm.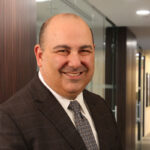 Adam J. Brown will serve as Senior Counsel in DHC's Divorce & Family Law practice in New York City following 15 years in the private sector as a Principal at Brown & Associates. A seasoned matrimonial attorney, Brown has advised clients through contested custody agreements, intricate settlement negotiations and more, focusing on the client's comfort and concerns as paramount to a successful resolution.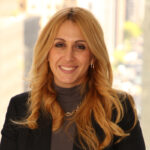 Aphrodite Hepheastou joins DHC as an attorney practicing Real Estate Law, Commercial Litigation, and Coops & Condominiums Law. Representing business owners, commercial and residential landlords, financial institutions, real estate professionals, general contractors, tradesmen and attorneys, Hepheastou guides her clients through landlord-tenant disputes, risk assessments, lease negotiations, American with Disabilities Act claims, complex business operations and more. Hepheastou began her career as legal assistant to Honorable Justice Lally at the Nassau County Supreme Court and since then, she has appeared before the State, Appellate Division and District Court, litigating a variety of business-related claims.