DHC's Government Relations Team Attends Metro's 89th Annual Gala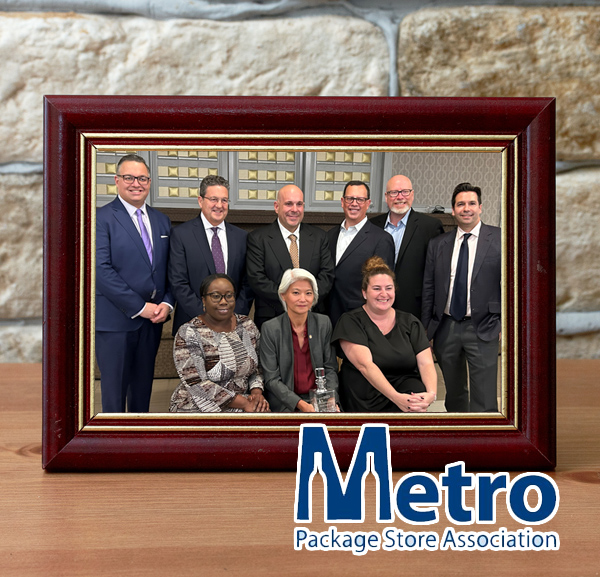 October 31, 2023 – Last night the Metropolitan Package Store Association hosted its 89th Annual Dinner Gala at Russo's on the Bay in Howard Beach, NY honoring New York State Senator Iwen Chu (Member of the Senate Commerce, Economic Development and Small Business Committee) with the 2023 Metro Small Business Champion award, for her efforts to strengthen and support small businesses across New York State.
Metro Executive Director, Michael A. Correra welcomed 700 retailers, suppliers, and wholesalers to the gala celebrating "The Power of Membership: Together We Will Succeed!"
Members of the DHC Government Relations team were in attendance and are seen in the photo, from left standing; Nicholas Terzulli, Charles Capetanakis, with Metro Exec. Dir., Michael Correra, Steve Malito, Sean Crowley, and Zack Fink, and seated from left are Melissa Chapman with NYS Senator Iwen Chu, and Nicole L. Weingartner.