DHC Sponsors Transportation in NY Summit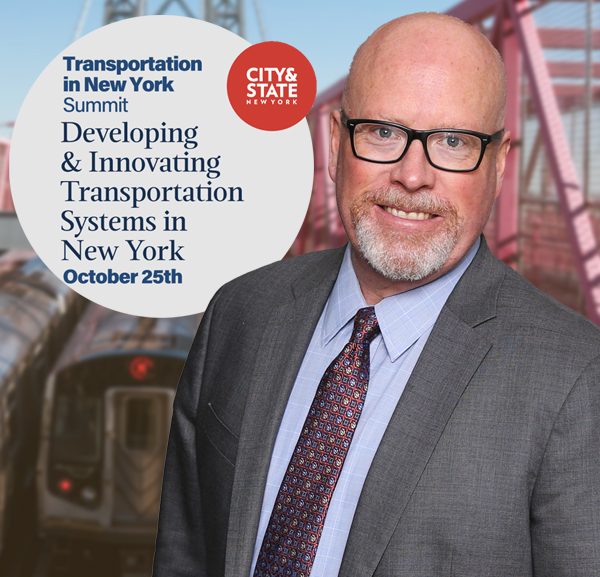 October 11, 2023 –  Davidoff Hutcher & Citron LLP signs on as a sponsor of City & State Magazine's upcoming "Transportation in New York Summit: Developing and Innovating Transportation Systems in New York", with Sean Crowley, Partner in the Government Relations & Land Use & Zoning Law practices, who will be serving as a panel moderator.
Moderating the panel: "Transportation Projects Happening in New York Now", Sean will guide panelists in their discussion of the array of major transportation infrastructure projects, innovation in the industry offers the prospect of cutting costs, minimizing delays, and improving outcomes.
Joining Sean on the panel are:
Frank Hoare, Interim Executive Director, New York State Thruway Authority
Keith Todd Kerman, Deputy Commissioner for Fleet and Chief Fleet Officer, New York City Department of Citywide Administrative Services
Robert Parker, VP, Business Development, Boldyn Networks
Alicia Hyndman, Member, Committee on Economic Development, Job Creation, Commerce and Industry, District 29
Marc Herbst, Executive Director, LICA
Some of the questions the panel will be answering include:
How are the biggest projects that are underway or in the works utilizing new processes, materials, methods and tools?
What has the redevelopment of JFK Airport and similar projects done for its communities and NY as a whole?
What are the best ways to help promote and support innovative ways of planning, designing, building and maintaining New York's transportation infrastructure? And more.
Taking place on Wednesday, October 25, 2023, the event will be held at Hebrew Union College, located at 1 West 4th Street, New York, NY 10012 – from 9am – 3:30pm.
The conference will bring together experts across sectors to assess the current state of New York's transportation systems, break down recent legislative actions, and look towards the future of all things coming and going in New York.
To learn more, click here.