CLIENT SPOTLIGHT: Touro Presents an Educational Health Forum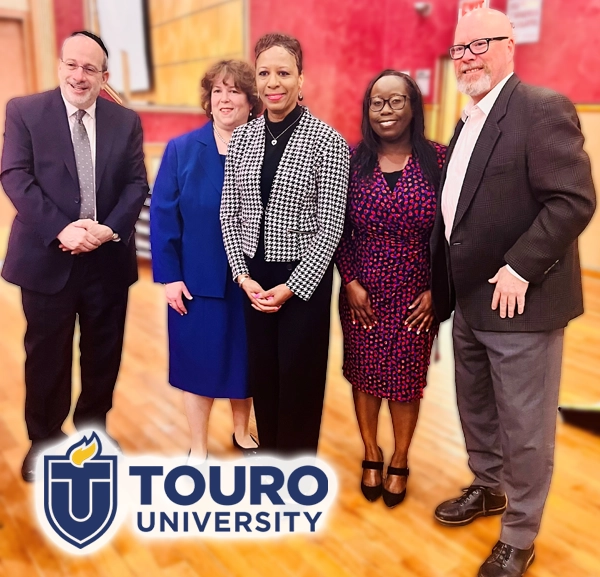 April 18, 2023 – As part of their community outreach, our client Touro University hosted today the "Healthy Aging Educational Day for Seniors".
Partnering with New York City Council Speaker Adrienne E. Adams, the educational health forum held in District 28, helped educate over 200 senior citizens from the Speaker's community on multiple health related issues.
Topics covered included helpful cognitive strategies, medication review, healthy eating and dental issues for seniors.
DHC assisted in the project with the initial funding request, the planning process and the full day event itself.
Pictured from left to right are: Sean E. Crowley and Melissa Chapman of the Government Relations group with NYC Council Speaker Adrienne E Adams, Patricia E. Salkin (SVP/Academic Affairs & Provost for Touro), and Rabbi Moshe Krupka (EVP for Touro University).