Noren & Polito in Times on MSG Use of Facial Recognition Tech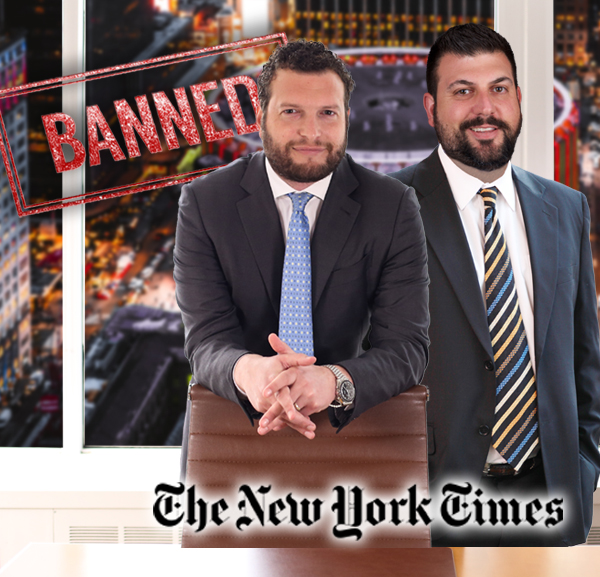 January 16, 2023 – Ben Noren, and Joe Polito, attorneys in our Commercial Litigation practice were featured in the New York Times "Lawyers Barred by Madison Square Garden Found a Way Back In" article.
The article pointed to MSGs controversial use of facial recognition technology to ban his (and other attorney's entry) into their entertainment venues due to any ongoing litigation with MSG Entertainment.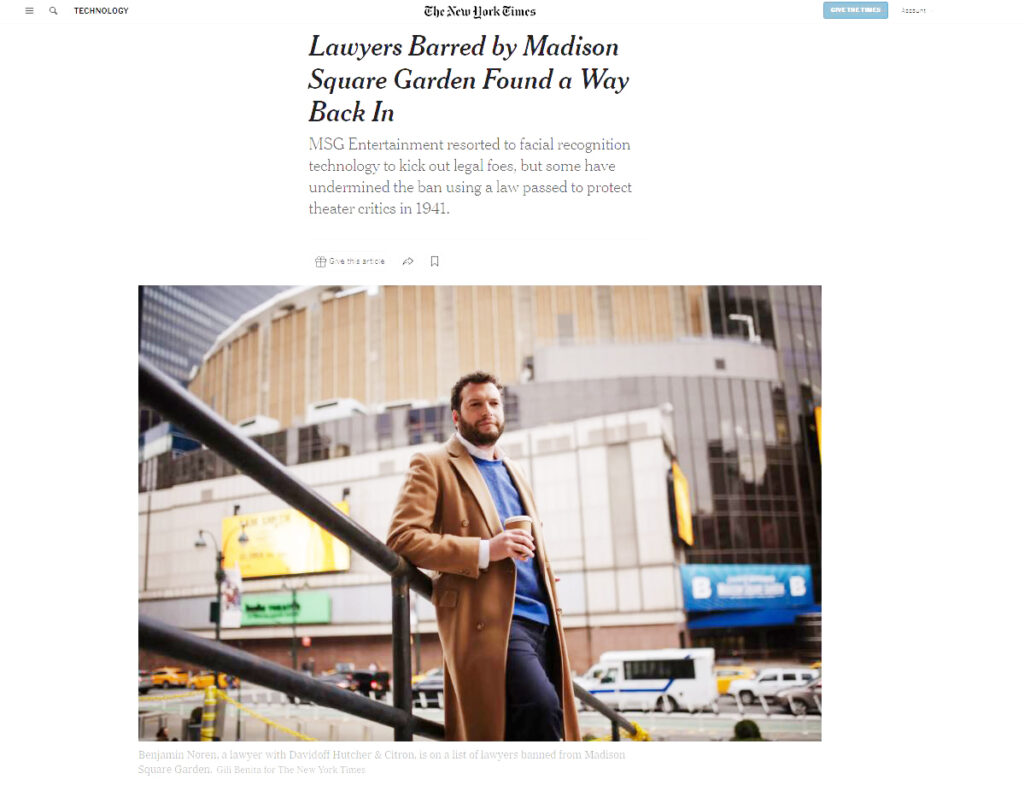 Noren was denied access to a concert and recorded on his cell phone his interaction with MSG security personnel, which the Times included in their online article. Polito has been busy working the case for months and is presently filing a new motion.
Over the weekend seven elected officials from NYS districts impacted by the ban, joined together to submit a letter to MSG to "cease the disturbing practice of barring patrons who are on an "attorney exclusion list" from Madison Square Garden Entertainment Corp. (MSG Entertainment) venues and using facial recognition technology for non-security purposes."
The NY Post also published an article on January 16, 2023 "MSG Risks Government Support by Targeting Enemies with Facial Recognition Tech, Pols Warn" about the letter that was signed by Federal, State and City elected officials including US Representative Jerrold Nadler (Congressional, CD-12), NYS Senator Brad Hoylman-Sigal (Senate District-47), NYS Senator Liz Krueger (Senate District-28), NYS Senator Brian Kavanagh (Senate District-27), NYS Senator Kristen Gonzales (Senate District-59), NYS Assembly Member Tony Simone (Assembly District-75), NYS Assembly Member Alex Bores (Assembly District-71) and NYC Council Member Erik Bottcher (Council District 3).
Fox 5 News, NY covered the Press Conference, watch now:
 The New York Times "The Daily" podcast hosted by Michael Barbaro, devoted a fascinating episode to the story, to listen on the NY Times site, click here.
Or click the button below to play now.
 A copy of the letter can be found online at NYS Senator Brad Hoylman-Sigal's website, the elected official who spearheaded the initiative, read now.
If you missed the original NY Times article, click here.