Lutzker in Crain's as Seasoned Securities Crypto Attorney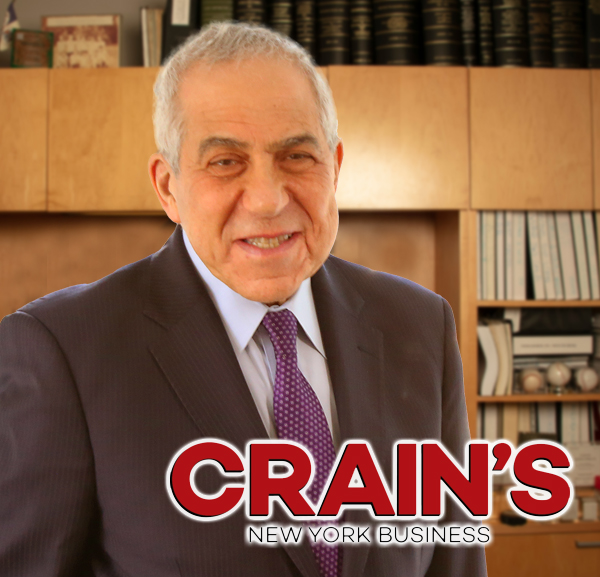 February 2, 2023 – Elliot Lutzker, Partner and Chair of the Corporate & Securities Law practice was featured in a Crain's New York Business as one of their top 5 "NYC:Tech" thought leaders for 2023 and also graced their front page for the article "Crypto Firms Turn to Financial Crises Veterans to Survive Crash".
Here are some excerpts from the article:
Elliot Lutzker is a walking encyclopedia of white-collar woe. During his 50 years as a securities lawyer, his clients have been accused of some of the most colorful infractions imaginable.
That makes Lutzker a person of particular interest to leaders of stricken cryptocurrency outfits seeking an experienced hand to help guide them through hard times. Bitcoin evangelists half his age are regularly phoning him or trekking to his classic Midtown law office, which features soundproofed conference rooms, tasteful photos of Manhattan landmarks and unobstructed downtown views.
"Yeah, I've been through a lot of different crises," Lutzker said, a little irritated. "You got any more-pleasant questions?"
Bitcoin miner Bit Digital, whose stock has lost 95% of its value, is thrilled to have battle-tested veteran Lutzker on its side, Chief Strategy Officer Sam Tabar said.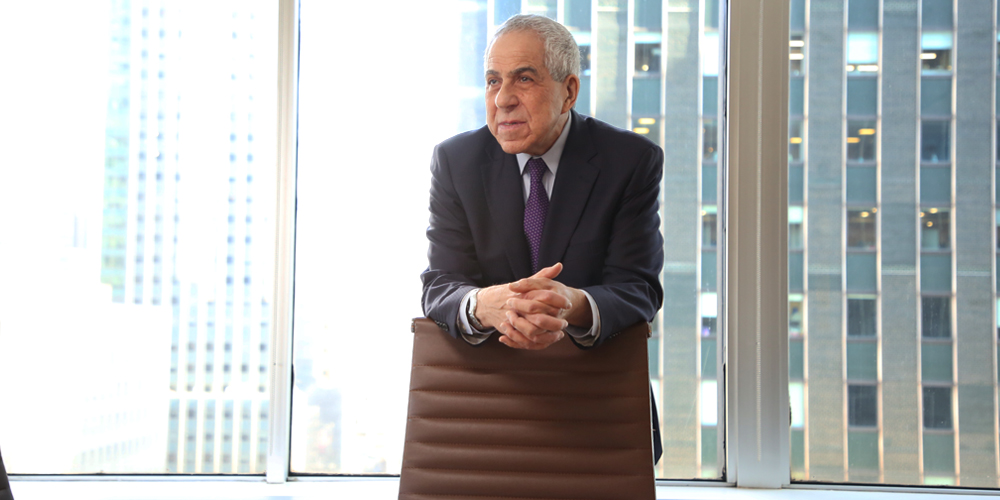 "Elliot has seen everything before," Tabar said. "He's unfazed by it all."
Lutzker's credentials date back to the 1980s, when he represented investment bank D.H. Blair, a kissing-cousin of FTX. Before shutting down in 1998, Blair—which touted stinky stocks—amassed an extensive record of cheating customers. In 2000 the Manhattan district attorney's office charged the bank with 173 counts of racketeering and market manipulation. Lutzker got called in as Blair was tangled in the city's biggest political scandal since the Great Depression.
…
Crypto clients now call on Lutzker, who works at Davidoff Hutcher & Citron, because he tells them what they need—but don't necessarily want—to hear.
A few years ago he advised a blockchain enthusiast not to launch an initial coin offering when those fantastical deals were all the rage. He thought ICOs were illegal, he said. Soon regulators agreed, and the market shut down.
"Fraud is fraud, and the basic securities laws don't change," he said. "Nothing is new."
Lutzker worked for the U.S. Securities and Exchange Commission or represented clients before the agency for half its existence, which began in 1934. Besides dealing with regulators, he aims to solve practical problems for clients, such as when he lined up contracts with upstate hydroelectricity providers and landlords so Bit Digital could relocate its 39,000 mining machines just before Bitcoin mining was banned by Beijing.
"No other company has ever moved like that," Tabar said.
Buck Ennis / Tabar and Bit Digital have Lutzker on their side.
…

Lutzker advises crypto enthusiasts that, based on his experience, court-appointed bankruptcy trustees will try to recover customer losses any way they can. Crypto investors, their attorneys and financial advisers all could face lawsuits.
Before long, however, a new day will dawn, he said. Maybe it has already started, considering Bitcoin has bounced off its lows. Although client Bit Digital's stock has fallen to about $1.50 per share, that's better than that of competitors that flamed out completely. And the firm holds $34 million in fiat currency and no debt, so it's positioned to buy distressed competitors.
Lutzker reckons the genuinely bad actors of the crypto world will wash out or end up behind bars.
"They can go visit Bankman-Fried," he said.
To read the article on Crain's NY Business website, click here.