Sid Davidoff Appears LIVE at the US Tennis Open on Bloomberg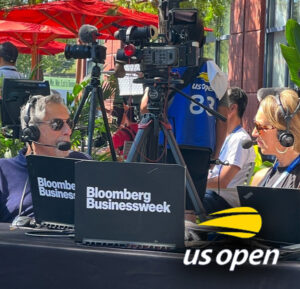 September 1, 2022 – Sid Davidoff, Partner, firm Founder and Chair of the Government Relations practice was a featured guest on Bloomberg Businessweek "LIVE" from the US Tennis Open for the 25th Anniversary of the opening of Arthur Ashe Stadium for their episode: "How New York Almost Lost the US Open".
Sid provided many insider stories from his three years representing the USTA before government agencies throughout the 1990s, culminating in a complex negotiation that secured the USTA's US Tennis Open to remain in NYC and the building of Arthur Ashe Stadium and the USTA National Tennis Center.
If you haven't watched or listened to the podcast it's a must experience suggestion.
Click here to watch the video online .
Click here to listen to the podcast online.