Davidoff Gives Analysis to Daily News on Congressional Debate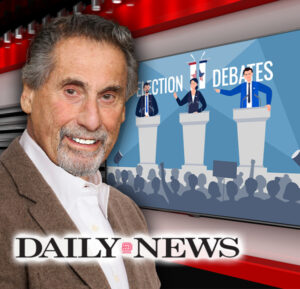 August 17, 2022 – Sid Davidoff, Firm Founder, provided political insight to the NY Daily News for their recent article "How to Watch the NY-10 Congressional District Debate on PIX11".
For over 50 years, Sid has been a staple media resource on NYC's political life, offering distinct perspectives and spot-on understanding of races, campaigns and their respective outcomes.
Sid leverages his expansive experience in leading the firm's Government Relations practice and helping clients find creative and effective solutions to challenges they face.
Missed the original article? Click here to read now.