CLIENT SPOTLIGHT: The Doe Fund Hosts NYS Assembly Member Davila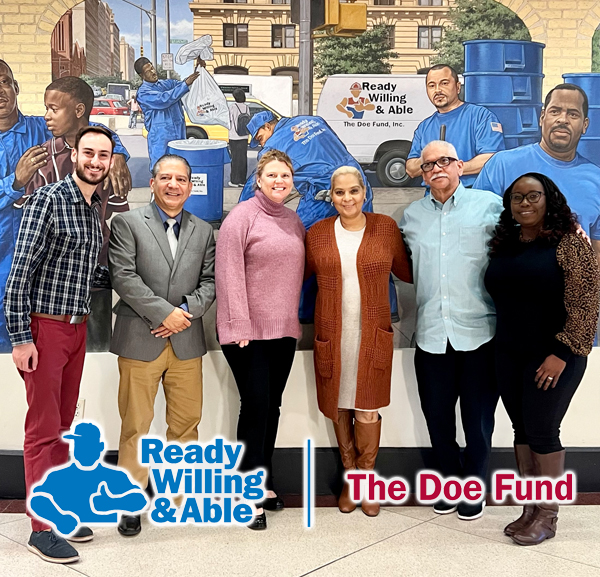 November 9, 2023 (Bushwick, Brooklyn) – New York State Assembly Member, Maritza Davila received a warm welcome from the leadership and staff of The Doe Fund during her tour of their Peter Jay Sharp Center for Opportunity at 89 Porter Avenue.
In addition to transitional housing, this site provides a range of supportive services to single adults including case management, workforce development, computer skills courses and addiction recovery.
Pictured with Assembly Member Davila (fourth from left) are The Doe Fund's VP of Communications, Christopher Luggiero; SVP of Programs, Felipe Vargas; SVP of Development and Business Development, Irene Branche; and Program Director, Nazerine Griffin; and Melissa Chapman, DHC's Associate Director of Government Relations.