June 9, 2023 – Last month, NYC Council Member Althea Stevens joined our client, The HOPE Program as they celebrated the 10th anniversary of their namesake event. Also in attendance were DHC's Partner, Chair – NYC Government Relations Practice, Arthur Goldstein; and Associate Director, Government Relations, Melissa Chapman.
A Taste of HOPE is an annual food and beverage tasting event, that brings together notable local food and beverage purveyors, along with some of HOPE's most generous donors, corporate partners, students and graduates, staff, volunteers, and supporters. Funds raised from the event support life-changing job training and career services for low-income New Yorkers.
This year's honoree was Paul Neuman, a dedicated HOPE Board member for 15 years. In addition to Council Member Stevens, Honorary Committee Members included NYS Senator Iwen Chu, NYS Senator Nathalia Fernandez, NYS Senator Andrew Gounardes, NYS Senator Brian Kavanagh, NYS Senator Roxanne Persaud and NYS Senator Luis Sepúlveda; NYS Assembly Member Michael Benedetto, NYS Assembly Member Maritza Davila, NYS Assembly Member Michael Novakhov, NYS Assembly Member Phara Souffrant Forrest and NYS Assembly Member John Zaccaro, Jr.; as well as NYC Council Majority Leader Keith Powers; and NYC Council Member Marjorie Velázquez.
To learn more about the HOPE Program's impact on workforce development please click here.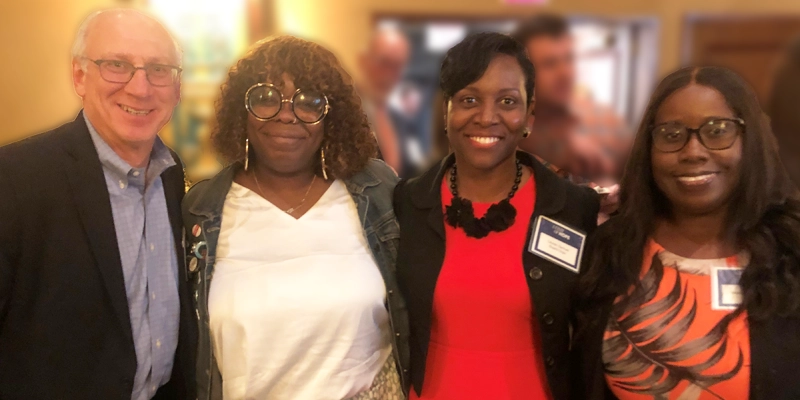 Pictured (left to right): DHC City Government Relations practice Chair, Arthur Goldstein; NYC Council Member Althea Stevens; HOPE Board Chair, Lauren Samuel; and Associate Director of Government Relations, Melissa Chapman.