July 5, 2023 – Longtime Spectrum News/NY1 Political Reporter Zack Fink has joined the Government Relations practice group as Director of External Affairs.
Since 2012, Zack has served as the Albany State House reporter for NY1, covering all that is happening with the governor, state legislature, state government and major statewide elections.
Sid Davidoff, firm Founder, and Chair of the Government Relations practice said, "Zack Fink has been a familiar face in the halls of government for many years, earning the respect of those in power and serving as a trusted communicator of news and ideas to everyday New Yorkers. These skills are critical to the success of any good government affairs professional, and we are pleased to welcome him into that role at Davidoff Hutcher & Citron."
Prior to his decade-long stint in Albany, Zack was a mainstay in the New Jersey capitol, where he covered North Jersey politics for NJN-TV, the New Jersey PBS affiliate. He eventually became the network's Trenton State House Reporter, covering the 2009 gubernatorial campaign of Chris Christie versus Jon Corzine.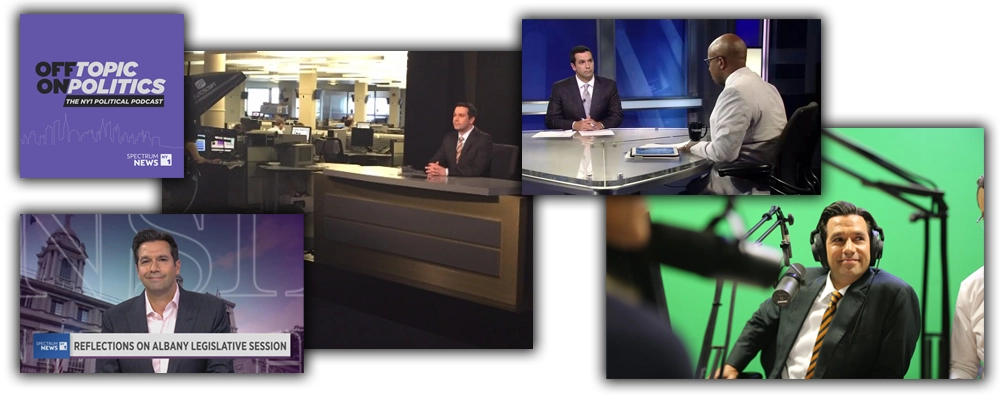 Zack began his broadcasting career at WBAI-FM in New York City and has additionally worked at such media outlets as AP Radio, BronxNet TV Fox 29-Philadelphia and WWOR Channel-9 in Secaucus.
Zack says, "I am so grateful for the opportunities I've had working as a reporter covering politics. Particularly these last 11 years here in New York, where I was born and raised. It's been an honor to meet and work with so many influential newsmakers and opinion leaders. Now I look forward to the next chapter, joining the prestigious firm of Davidoff Hutcher and Citron, which has been at the epicenter of business and politics."
Keith Wright, Director of Strategic Planning shared "Zack has been a difference maker in Albany, serving as a critical source for news and information, and I know he is going to be a great success in his new role as an advocate and advisor to clients.  The trusted friends and relationships he built across government in New York City, in Albany and Trenton will certainly assist him in his new advocacy role with the firm."