CLIENT SPOTLIGHT: The Hope Program's 5K a Huge Success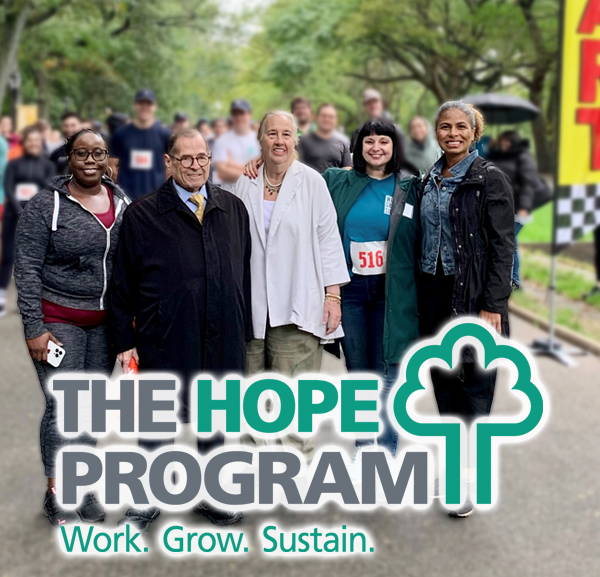 October 15, 2023 – The rain did not dampen the spirits yesterday at Riverside Park, Manhattan for an avid group of about 200 participants that came to support The Hope Program's annual Hustle for HOPE 5K Run/Walk.
This family-friendly, fundraising event is hosted by HOPE's Associate Board, to support their mission of empowering New Yorkers to build sustainable futures through comprehensive training, jobs advancement and lifelong career support.
Before the start of the race, there was a brief program that featured (from right to left), Deputy Manhattan Borough President, Keisha Sutton-James; former HOPE Interim Executive Director, Diana Breen; NYC Council Member, Gale Brewer; and US Rep. Jerrold Nadler.
DHC was represented by Melissa Chapman, Associate Director of Government Relations.