CLIENT SPOTLIGHT: The Doe Fund Gala a Certified Success!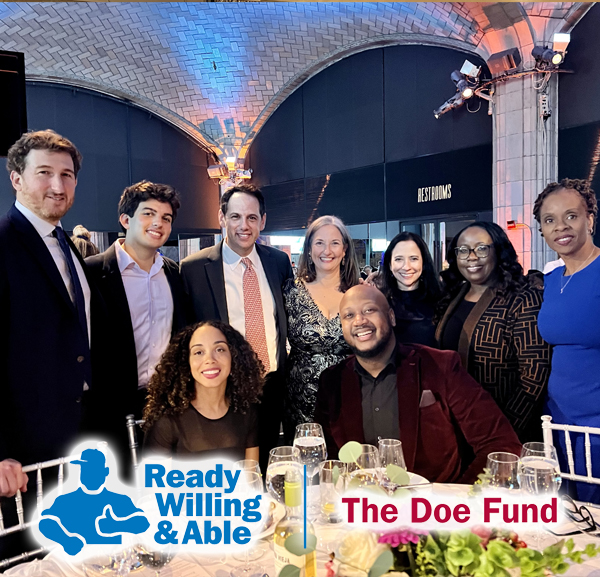 October 27, 2023 – Our client, The Doe Fund hosted their "Building Blue and Beyond" Gala in midtown Manhattan last night, highlighting the impact of their work with people experiencing homelessness, lack of affordable housing and stubborn economic disparities throughout our city.
This year's Honoree was Harriet Karr-McDonald, The Doe Fund's President Emeritus and Co-Founder of Ready, Willing & Able; and the Emcee was NBC 4 Political and Government Affairs Reporter Melissa Russo.
Pictured with The Doe Fund's current President & CEO, Jennifer Mitchell (back, center); are NYS Assembly Member, Latoya Joyner; Agency Administrator of NYC Department of Homeless Services, Joslyn Carter; and DHC's Associate Director of Government Relations, Melissa Chapman.