Davidoff Discusses NYC Mayoral Election with WABC Radio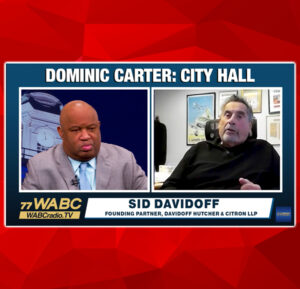 October 14, 2021 – Founding Partner and former top aide to John V. Lindsay, Sid Davidoff, shared his thoughts on the final days of the New York City Mayoral election campaign with Dominic Carter on WABC Radio.
He commented on his expectations for an Eric Adams administration, the prospects of an election night upset by Curtis Sliwa, and the prospects for Republicans seeking citywide office in the years to come.
Missed the "live" broadcast? Listen to the full interview now, click here.