Hutcher Appears on Fox5 Good Day NY for MSG Attorney Ban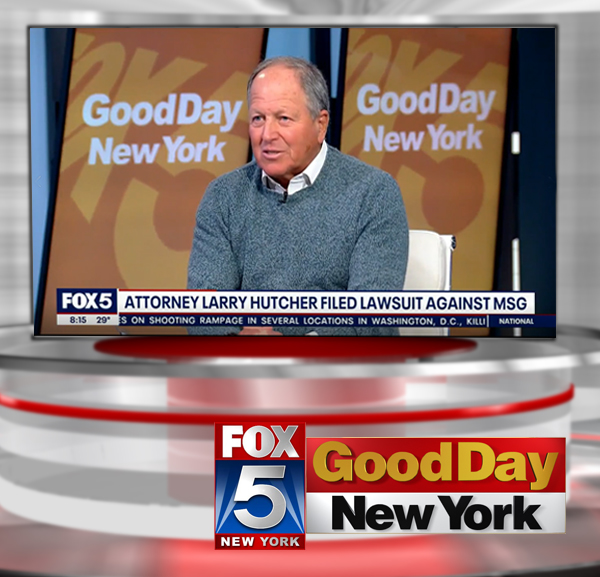 February 3, 2023 – Larry K. Hutcher, Co-Managing Partner and Chair of the Commercial Litigation Law practice was a guest on Fox 5 Good Day New York to discuss his ongoing battle on the Garden's controversial use of facial recognition technology to ban attorneys.
Since September, DHC attorneys have been banned from attending Knicks and Rangers games at the Garden because the firm is representing a client in a law suit with MSG Entertainment.
There are an estimated 90 law firms who are representing clients who are suing MSG over a myriad of matters, but DHC is the first to endeavor to expose this practice of revoking attorneys tickets.
If you missed the original broadcast click here to visit the Fox 5 website to learn more and watch the video.