CLIENT ALERT: Alex Victor on SLA's Delayed Processing Times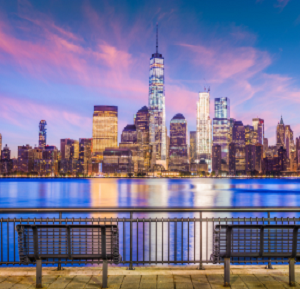 July 22, 2019 – Last week, in response to an increasing number of inquiries into why the New York State Liquor Authority (the "SLA") has been taking much longer than usual to process and act on liquor license applications, the Chairman of the SLA explained that the SLA is in the early stages of a full-scale redesign of its database and technology system. The Chairman explained that transitioning to this new system is akin to a major highway construction project that will cause delays now but, upon completion, will provide the SLA greater bandwidth to process applications more quickly in the future. In addition, the Chairman noted that the SLA has received an above-average number of applications this season and that two senior staff members with tremendous licensing experience recently left the SLA.
As a result of all this, the Chairman advised that the SLA's current processing times for new liquor license applications are as follows: (i) the SLA is entering applications into its system approximately four (4) weeks after an application is sent to/received by the SLA; (ii) the SLA is currently reviewing attorney-certified applications that were entered into its system in early May; and (iii) the SLA is now reviewing applications that were entered into its system in early April and which were not attorney-certified.
In addition to what could be an approximately 4 to 6-month process with the SLA, one must also consider that applications for on-premises alcoholic beverage licenses in New York City (or applications to make changes to an existing license) also require a 30-day prior notice to the local Community Board.
If you are planning to open a business that will be dependent upon the sale or service of alcoholic beverages (and especially if that business will be signing a new lease) or planning to make changes to your existing alcoholic beverage license then you must take note of this longer than usual processing time with the SLA.
Davidoff Hutcher & Citron LLP's Government Relations and Hospitality Practice groups have significant experience representing hotels, restaurants, nightlife establishments, and many other businesses within the hospitality industry. If you would like more information, please contact Howard Weiss (hsw@dhclegal.com), Derek Wolman (daw@dhclegal.com), Steve Malito (sam@dhclegal.com) or Alexander B. Victor (abv@dhclegal.com).