August 31, 2022 – Arthur Goldstein, Partner and Chair of the NYC Government Relations practice was instrumental in bringing together NYC Mayor Eric Adams and the Feast of San Gennaro Board Members in Little Italy to discuss the importance of the annual event to both the Italian community and tourism for the City. For the last decade, Arthur has worked with the NYC Mayor's Office to get the annual permit approved covering 10 city blocks. The comprehensive process involves coordinating with a half dozen city agencies and the community board.
The Mayor agreed to be the Honorary Marshall for the Feast's September 17 parade and is seen here with Board Members: Michael Vera, Vivian Cantenaccio (Chair), Mayor Eric Adams, John Fratta (Vice Chair), Emily DePalo and Arthur Goldstein.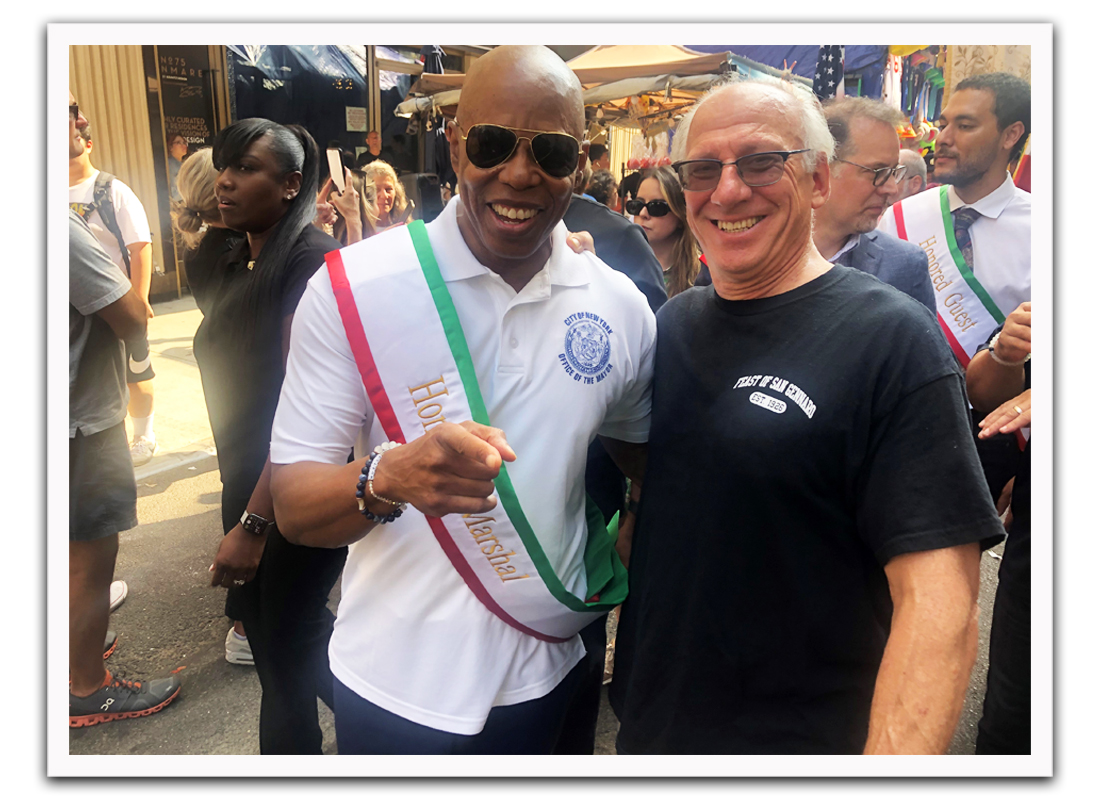 The Feast of San Gennaro also known as San Gennaro Festival, is an Italian American festival dedicated to Saint Januarius, the patron saint of Naples and Little Italy, New York. His feast is celebrated on 19 September, the highlight of the year for New York's Little Italy, which has celebrated the feast annually since 1926.
Originally a one-day religious commemoration, over time, the festival expanded into an 11-day street fair organized and run by people outside the neighborhood. It is now an annual celebration of food and drink, and a major tourist attraction.
Centered on Mulberry Street, which is closed to traffic for the occasion, the festival features a broad fare of Italian food from sausages and zeppole to cannoli and pizza, street vendors, games, parades and other attractions.