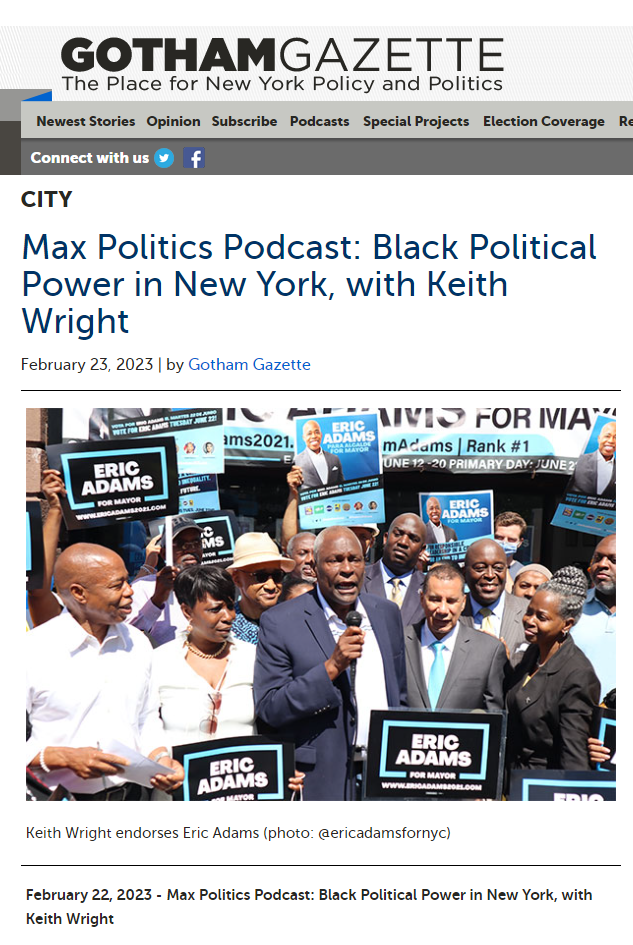 February 25, 2023 – Keith L.T. Wright, Director of Strategic Planning in Davidoff Hutcher & Citron's Government Relations Group, was interviewed by host Ben Max on WBAI 99.5FM Gotham Gazette's Max Politics Podcast episode 'Black Political Power in New York' this week.
In a wide-ranging and informative conversation, Wright discussed the advancements of Black political power in New York leadership, where they stand today, and what progress can be made in the future.
A former Assemblyman representing Harlem for more than 20 years, Wright conveyed his own experiences in the NYS Legislature and shared stories about leading Black political figures, both past and present, many of whom are the first Black person to hold their office.
To read the Gotham Gazette article, click here, to listen to the full podcast, click here or simply press play below to listen here.