Hutcher Featured on ABC-TV Nightline's MSG Ban Story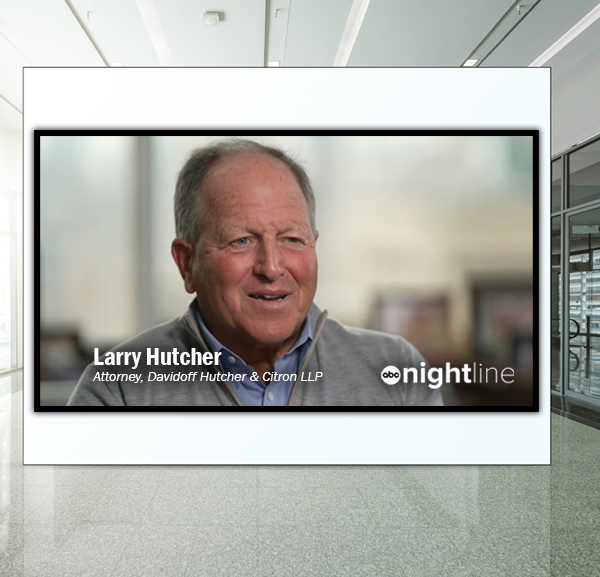 January 26, 2023 – Larry K. Hutcher, Co-Managing Partner and Chair of the Commercial Litigation practice appeared on Nightline (ABC-TV) for a feature story about how MSG Entertainment was using their facial recognition technology to ban DHC attorneys from the Garden for Knicks and Rangers games due to ongoing client litigation.
The story first broke in the Fall, after a client of DHC brought a commercial litigation law suit against MSG Entertainment, which led to a letter from MSG alerting DHC attorneys that they were being banned from access to events at the Garden. The story has been making headlines ever since.
Larry and members of his litigation team including Joe Polito and Ben Noren have been at the center of this media firestorm for months and have appeared on national, local and cable television, radio broadcasts and podcasts, major print news outlets and blogs from around the world.
Also this week, NYS Attorney General, Letitia James and several city, state and federal elected government officials have spoken out and suggested that MSG Entertainment may be in violation of civil rights discrimination law and that the NYS Legislature needs to revise a 1941 civil rights law to eliminate the banning of NYS citizens from sporting events and venues.
Larry was a season ticket holder to the New York Knicks since 1976 before MSG revoked his ticket and denied him entry. Despite having represented ticket brokers for many years, this is the first time he experienced personal retaliation for work done within the context of his job.
To learn more, visit ABC-TV NightLine, click here.