Davidoff Speaks to Crain's NY Business on New NYS Voting Map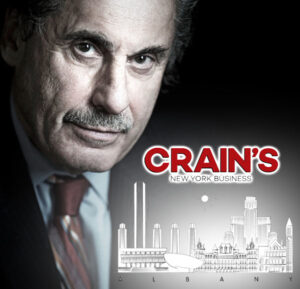 January 31, 2022 – Founder, Sid Davidoff (Chair of the Government Relations practice) was interviewed by Crain's New York Business for an article published today titled: "Democrats New Voting Map Could Lock in State Control Across New York".
Here's an excerpt from the article:
New congressional districts drawn by Democrats are likely to alter the power in the state even further toward one party.
New York Democrats appear ready to use their majorities in Albany to lock in new congressional maps that feature an increased number of districts favorable to Democratic candidates.
Deputy Senate Majority Leader Michael Gianaris' legislative redistricting task force unveiled new congressional maps on Sunday that will likely alter the number of Republican seats in the state. It will probably turn one of the bluest states in the nation bluer by merging swing districts in New York City and on Long Island with traditional Democratic-leaning neighborhoods.
One area of concern is that with fewer Republican congressional districts, New York may find itself with less influence in Congress if Republicans take control of Congress in the midterm election this year.
"There's an argument to be made that if the country goes Republican in 2022 or 2024 that we have less say," said Sid Davidoff, a Democratic strategist and former adviser to Mayor John Lindsay. "But I must say, under the Trump administration, when Republicans had Congress, we had those representatives, and we didn't do very well."