Wright Moderates Panel for City & State's Government Modernization Summit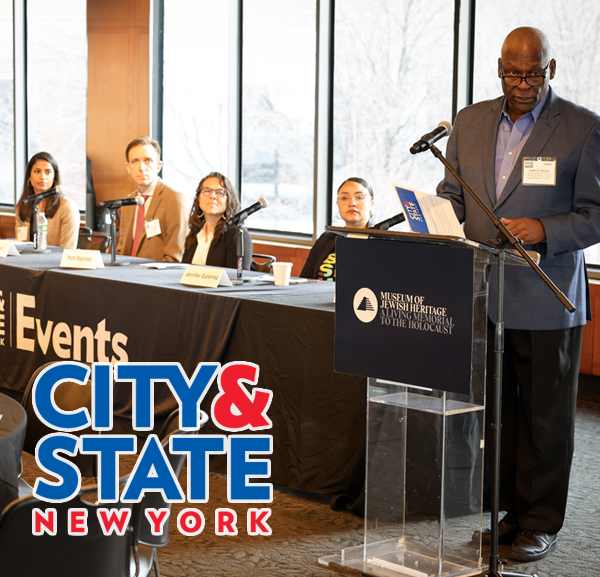 December 12, 2022 – Keith L.T. Wright, Director of Strategic Planning Government Relations practice served as Moderator for City & State Magazine's "Government Modernization Summit".
The panel Keith moderated "Efficient Government Collaboration = Accelerating Modernization" which attempted to addressed the Mayor's priority is to streamline city government, cut inefficiencies, and enhance effectiveness. The panel was a who's who of government and private industry technology professionals from the region:
Keith L.T. Wright Director of Strategic Planning, Government Relations Group, Davidoff Hutcher & Citron LLP (moderator)
Assembly Member Clyde Vanel, Chairman, Internet and Technology Committee
Council Member Jennifer Gutierrez, Chair, Technology Committee
Patti Bayross, Executive Vice‑President & Chief Information Officer, New York City Housing Authority
Nick Colvin, Chief Executive Officer, CityBridge, LLC
Ashka Davè, Associate Partner, McKinsey & Company

Ever since the pandemic, serious shortcomings regarding antiquated systems inspired a rapid call to action from tech and government leaders, advocacy groups, healthcare workers, entrepreneurs and engineers.
The Government Modernization Summit explored the needs of our areas hospitals, schools, small businesses, or our most vulnerable communities, New York's tech sector has been at the forefront of the city's response.
The panels will address how to streamline government, cut inefficiencies, and enhance effectiveness by evaluating ways to cut government red tape, making it easier to do business.