Davidoff Hutcher & Citron LLP February Newsletter
DHC IN THE NEWS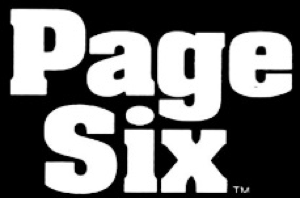 Sid Davidoff Attends Gov. Cuomo's Super Bowl Bash
DHC's Founding Partner Sid Davidoff was one of the noted boldface names at Governor Andrew Cuomo's Super Bowl party, attended by the Governor's close friends and supporters. Read about it in the New York Post's Page Six.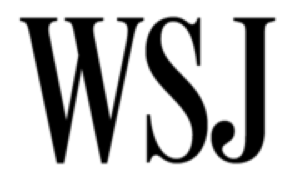 Jeffrey Citron named to City's & State's 50 Over 50
Congratulations to DHC Co-Managing Partner Jeffrey Citron on being named to City & State's 50 Over 50 list! The list honors some of the most distinguished public servants in New York City who have committed decades of their lives to making the city a better place. Check out the full list of nominees here.

Howard Weiss featured in The Real Deal on Zoning Games
DHC Senior Partner Howard Weiss spoke to The Real Deal about how, from funding affordable housing to infrastructure, zoning has become the de Blasio administration's sharpest tool. Check out the article in the February issue of The Real Deal!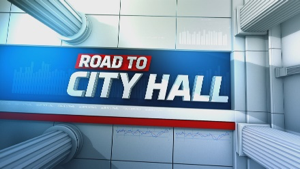 Keith Wright featured on NY 1's "Road to City Hall"
DHC's newest hire – former Assemblyman Keith Wright – joined the "Wise Guys" as a guest on NY1's Road to City Hall. He joined host Errol Louis, former U.S. Senator Alfonse D'Amato, and former Manhattan Borough President Ruth Messinger to discuss President Trump's recent executive orders, their impact on the New York region, and the current landscape for Mayor de Blasio and Governor Cuomo.
Jeffrey Citron Honored at City & State's 50 Over 50
DHC Co-Managing Partner Jeffrey Citron celebrated being named to "City & State's 50 Over 50" list on January 30th at The Ainsworth.  The event honored some of the most distinguished public servants in New York City who have committed decades of their lives to making the city a better place. Pictured right, are Jeffrey and former NYC Mayor David Dinkins.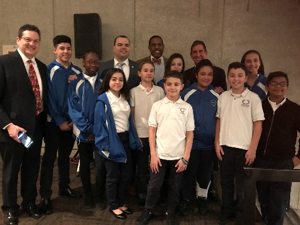 Charles Capetanakis Joins Client Hellenic Classical Charter School on Advocacy Day
Charles Capetanakis joined Senators Klein and Parker and Assemblyman Crespo as they met with DHC's client, Hellenic Classical Charter School, and its student government at the NYC Charter School Center's Advocacy Day in Albany. About 1,500 charter school students and parents gathered in Albany and demanded that lawmakers eliminate a cap on charter schools, fund them at levels comparable to traditional public schools and allow co-locations, the New York Post reports.

DHC Long Island Makes LIBN's Lists
The DHC Long Island office, located in Garden City, was featured throughout Long Island Business News' 2017 Book of Lists. The firm was listed under several law categories including Business Formation, Corporate, Healthcare, Labor/Employment, Litigation-Appeals, Matrimonial & Family, Real Estate, and Trust & Estates Law.
DHC AROUND THE TOWN
---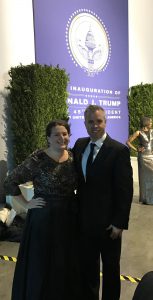 DHC Represented at the Presidential Inauguration and Events
DHC's Nicole L. Weingartner and Jonathan McCollum, pictured right, were in Washington D.C. for the recent Presidential Inauguration festivities for President Donald Trump. Get the details on their historic week here.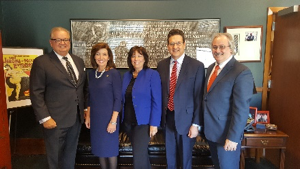 Charles Capetanakis at Annual Presentation of the State of the State and Executive Budget for 2017-2018
DHC's Charles Capetanakis joined his client, the Brooklyn Chamber of Commerce, for Lieutenant Governor Kathy Hochul's special address to the Brooklyn community, which featured an overview of Governor Andrew Cuomo's Executive Budget & Legislative Agenda. Pictured right, are: Brooklyn Law School Dean Nicholas W. Allard, Hon. Kathy Hochul, Brooklyn Chamber's Board Chair Denise Arbesu, and the Chamber's Senior Vice President & Chief Operating Officer Rick Russo.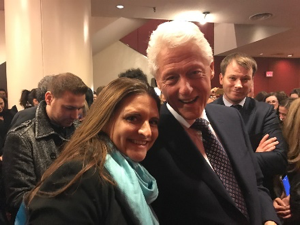 Stephanie Salvatore Meets Bill Clinton on Broadway
DHC's Stephanie Salvatore accompanied her client, The Peace Angels Project Fund, Inc., to the Broadway play In Transit, where she met former President Bill Clinton. The Peace Angels Project Fund is a nonprofit corporation that seeks to promote peace and raise awareness through the creation and public display of sculptures made from the melted metal of decommissioned weapons. President Clinton owns one of the original Peace Angels' sculptures, which he received from the artist Lin Evola in 1997.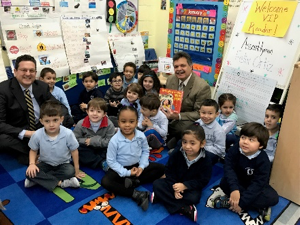 Charles Capetanakis & Assemblyman Felix Ortiz Visit the Hellenic Classical Charter School
DHC's Charles Capetanakis joined Pre-K students at the Hellenic Classical Charter School in Brooklyn to listen to a story read by Assemblyman Felix Ortiz. The school selected Ortiz as VIP reader of the week to read Bringing in the New Year by Grace Lin.
NEWS YOU CAN USE
---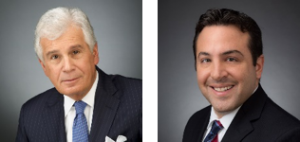 Jeffrey Citron and Steven Sedereas Successfully Represent Center's Refinance
DHC's Jeffrey Citron and Steven Sedereas successfully represented the Center for the Elimination of Violence in the Family in connection with the refinancing of the Center's triple-tax exempt bonds, through the auspices of Build NYC Resource Corporation.  This refinance will enable the Center to renovate and repair one of its existing facilities, and provide the Center the opportunity to expand its educational programs.
Employment Law Update by DHC's Mark Spund – Mandatory Arbitration Agreements
Mark E. Spund, Esq., Head of DHC's Employment Law Practice, discusses how many employers are now requiring employees to sign mandatory arbitration agreements, which include a class action or collective action waiver. Get the full details on this update here.
Register Now for Helen's Run/Walk on April 23
Registration is now open for the Helen Keller Services "Helen's Run/Walk 2017!" Enjoy the beauty of Sands Point as you run/walk with a purpose – to support people who live with a combined vision and hearing loss. The event is a fun-filled morning for the entire family.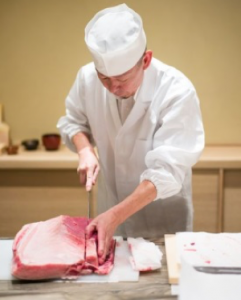 DHC Congratulates Ichimura on Grand Opening
Acclaimed Michelin-starred master sushi chef Eiji Ichimura is back in action at the new namesake restaurant, Ichimura, located in TriBeCa at 69 Leonard Street. Ichimura is an intimate 10-seat omakase dining experience presented by Chef Ichimura-san who is known for his techniques of aging fish, most of which will be imported from Tsujiki Market in Tokyo. DHC's Alexander Victor was responsible for assisting Ichimura through various permitting, licensing, and operating issues. Read and see more about Ichimura as reported by The New York Times and Eater NY, or to contact the restaurant directly for reservations, please visit their website.
MEET DHC
---
STEVE MALITO
Chair of New York State Government Relations Group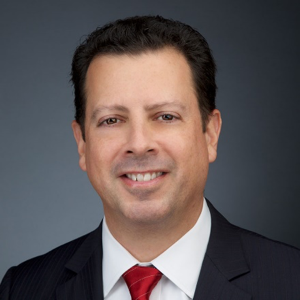 Where do you call home?
Garden City, Long Island
First Read in the morning?
NY Post, Newsday, The New York Times, Guardian Soccer Section
Why Law?
I was always the guy my friends designated to speak on their behalf.
Favorite Escape?
Watching Manchester United Football Club
Who in law or politics do you admire?
Alexander Hamilton, Teddy Roosevelt, Ronald Reagan